Creator Economy has become a buzzword over the past few years. According to New Yorker, the creator economy was $1.3 billion in investment funding in 2021, nearly three times the funding it received in all of 2020. It was also one of the main topics in the recent Web Summit 2022 in Lisbon, where Zazoo was showcased. As we aim to simplify payments for remote employees, digital nomads, and the businesses they work for, the creator economy is something we just can't miss. So, let's discover what it is (the real deal or yet another fad that will pass?), how it works, and how you can make money as a creator.
What Is Creator Economy?
Let's start with the definition. The creator economy is an economic system built by independent digital content creators who are connected to their audiences and businesses via the internet. 
Creators are people who create, own, and distribute the content they produce to their audiences. The content is in the form of videos, photos, text, podcasts, music, ebooks, games, and anything in-between. New formats of content are emerging all the time. Creators use all kinds of digital platforms, depending on their needs, as well as preferences of their audience.
Creators monetise their expertise by sharing content on ad-sponsored platforms (think Youtube), partnering with brands, charging subscription fees, providing services, asking for donations etc. The Creator Economy can also be defined as the Gig Economy for Digital Content. 
These days creators are often called infopreneurs. They use content creation to communicate and engage with their audiences. In return, audiences support the creator, either directly (via subscriptions, donations, or buying their merchandise, for example), or indirectly (by following them and also consuming sponsored content and ads). 
How Does the Creator Economy Work?
The creator economy creates an ecosystem between creators, consumers, platforms, advertisers, and other stakeholders. This ecosystem has significant implications for the way content is created, distributed, consumed and monetised.
What's the State of the Creator Economy?
Currently, there is a significant shift in the way content is consumed and produced. With many tech companies competing to create a viable business model to monetise their platform, the creator economy is becoming stronger.
Platforms such as YouTube, Instagram, and TikTok have been at the forefront of revolutionising the way content is created, distributed, consumed and monetised.
New business models are emerging where brands are partnering with influencers to create brand awareness and affiliate campaigns through the use of content. This has led to increased effectiveness in brand marketing due to the influence of compelling personalities who can make an emotional connection with their audiences. Furthermore, subscription based platforms like Onlyfans and Patreon are revolutionising the way content is distributed and consumer, without dependence on ads and revenue share. 
Subscription model gaining force for the Creator Economy:
Subscription-driven platforms like Patreon, Substack, and Buy Me a Coffee charge a percentage of users' income in return for publishing and paywalling their content. Apps like Linktree, Beacons, and Feedlink offer a service that, for a monthly fee, expands the website links that sit in the bios of social-media accounts, directing fans to a creator's various content channels. Marketplaces for non-fungible tokens (NFTs), like Foundation, Rarible, and SuperRare, allow creators to sell expensive digital-art objects in exchange for commission fees. On Twitch, a site where users can live-stream content like video games, and Heygo, a streaming site that provides a virtual proxy for travel, viewers can access video streams for free, with the option to send tips to the hosts. March of 2020 was the "key inflection point" for this burgeoning economy, as the increased appetite for digital content and the loss of jobs in other industries during the pandemic prompted more people to try their luck as creators.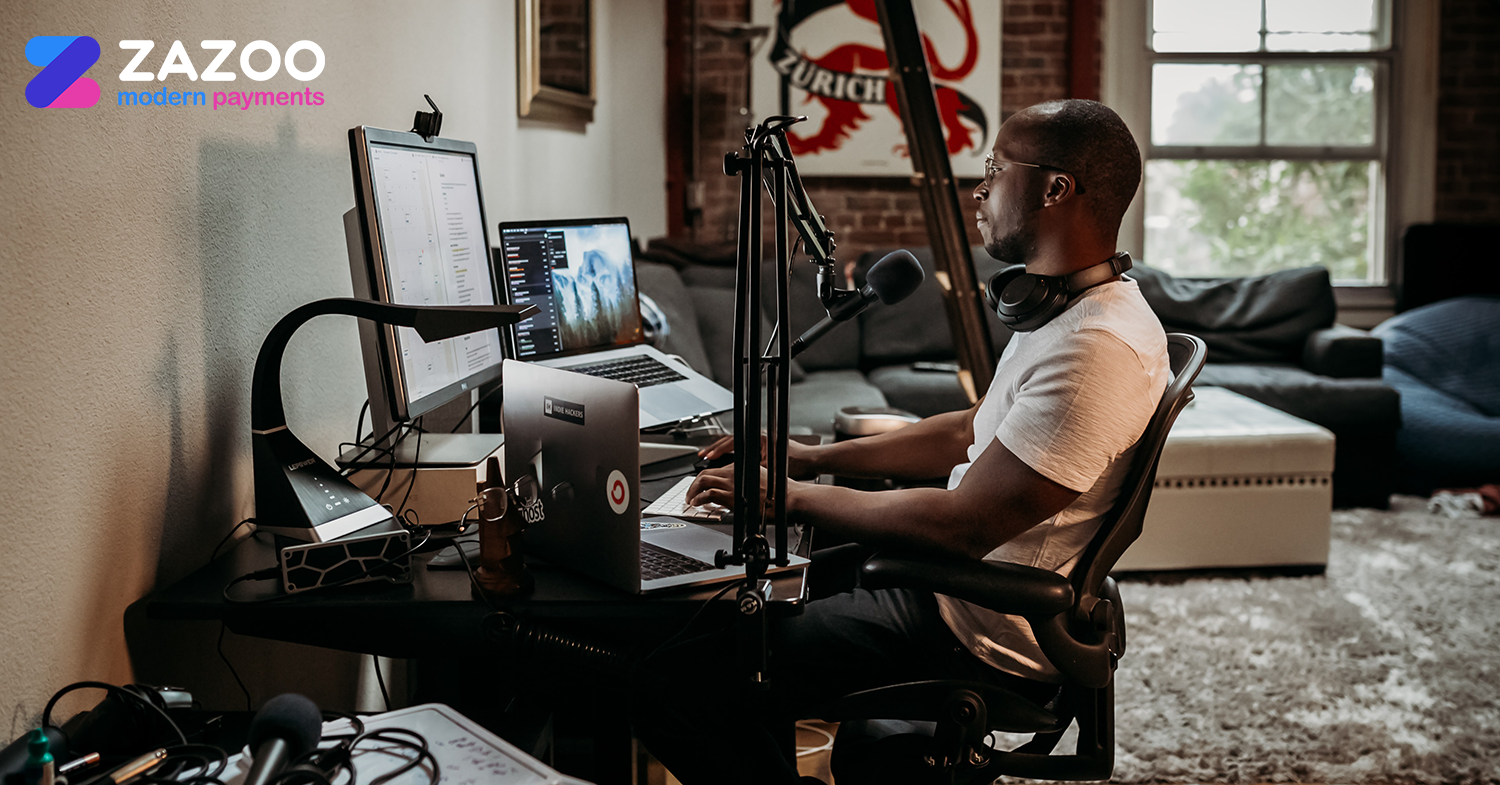 Besides the subscription model, the tried and tested approaches, from ads to affiliates, are still in play. Here's a classification according to Feedough:
Platform Revenue Sharing Model
For creators who use platforms like YouTube, Facebook, etc., this is the most popular model with the least barrier to entry. Here, creators are able to monetise their content by getting a cut of the ad revenue generated from their channel pages and posts.
Though it's difficult to be profitable using this model unless your influence is extremely impactful and you have thousands of followers who will actively engage with your content, this model has pretty good earning potential. This model is usually preferred by creators who already have a significant following and want to diversify their earning sources.
Affiliate Marketing Model
Affiliate marketing is a commission-based model where influencers are paid a commission for each customer they refer to the partner brand. In this model, content creators not only monetise their influence but also help businesses generate leads through their content and establish themselves as authoritative figure in the industry.
Creators get special links or coupon codes that they share on their influence channels, which are then tracked by the platform to see if that lead turned into a sale.
Product Placement Model
Another brand partnership model where creators are paid to use or feature brands in their content. Here, advertisers or businesses pay influencers a fee in return for product/service mentions and links to their websites.
The cost per mention is decided based on the size and engagement of the creator's channel and industry. This model may be preferred by some influencers who have a larger following base, especially if they are an authority figure in their space.
Creators can also get paid to attend sponsored events or create custom content that would help promote the brand.
Brand Sponsorship Model
A business or advertiser pays an influencer to promote their brand exclusively by featuring it in their content. This model requires creators to sign a contract that clearly stipulates the exclusivity of particular products and services and is also more expensive than other partnerships.
This type of brand sponsorship is generally preferred by influencers who are extremely popular and have a large influence over their audience.
Self-Brand Offering
Several creators even launch their own products and services like clothing lines, accessories, etc. to not only generate an additional revenue stream but also establish themselves as an authority figure in their industry.
This model is more suitable for creators who are looking to build a sustainable business of their own rather than just earn money off their influence.
Creators with physical products related to the content they create would fare better using this model.
Donations
Donations are another popular form of monetisation in the creator economy and this model has been around for over a decade. However, it's less popular today because you can't always depend on donations since people would either forget or not be able to afford them which is why other models like subscriptions, brand sponsorship and affiliate marketing are preferred by most influencers.
The Future Of The Creator Economy
It is clear that the creator economy is here to stay. With subscription models gaining traction and being introduced on multiple platforms, creators get the benefit of monetisation of their content while annoying the older ads based/revenue share model. Furthermore, Web3 is set to allow even more possibilities for creators of all topics and types of content. 
Zazoo provides a convenient avenue for creators to receive payouts from the platforms they work with. Whether you are a creator, or run a digital content platform, get in touch to see what we have to offer.